| | | | | | | |
| --- | --- | --- | --- | --- | --- | --- |
| |   | |   | |   | |
Monday, December 05, 2016
♦The need for regulatory reform
♦House GOP Employment Opportunities   
♦Recent Press  


♦In the News  

  ♦GOP Member Tweets   ♦Capitol Pictures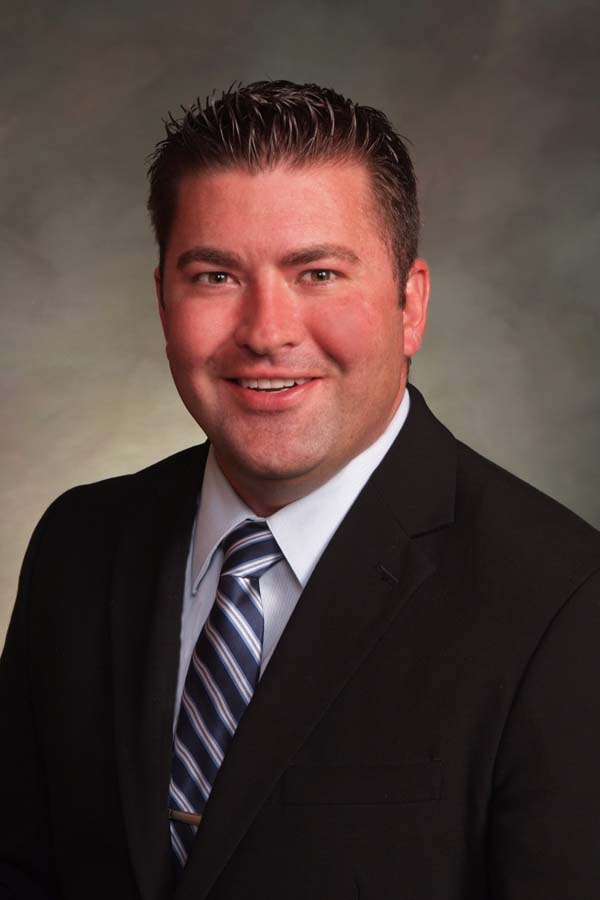 The need for regulatory reform

By House Republican Leader Patrick Neville

Having worked for my family's small business, I know how demanding the work can be for an owner. Managing payroll, inventory and planning ahead for growth requires considerable time. Factor in the work to actually make money and business owners are very tight on time. Yet, in the last three years alone, Colorado has promulgated nearly 1,600 new rules and regulations on the small businesses, filing an eye-popping 47,643 pages to document. When you consider how little time business owners have, expecting them to stay current on new regulations and make the changes necessary to avoid fines and penalties while still operating a successful business is highly impractical.

Small businesses are the engine of our economy. They provide thousands of jobs and millions of dollars in revenue for Colorado. While some rules and regulations are necessary for public safety, 1,600 new rules in only three years indicates the rule making process is out of touch with the financial burdens these rules have on the business community.  

State agencies promulgating these rules should have to thoroughly evaluate the financial impact of new rules, and be able to clearly articulate how that cost is justifiable and necessary. I want to stress the importance of requiring the state to measure the financial impacts of new rules ahead of implementation. Many agencies do provide an opportunity for business owners to comment ahead of new rules, but simply extending a degree of deference implies owners have a surplus of time to analyze proposed changes and prepare specific remarks. However, in reality business owners do not have the ability to incorporate studying every new proposed rule into their daily operations.



This session, Republicans will be fighting hard to get this out-of-control rule making process under control. We will be introducing legislation that places more responsibility on state agencies to evaluate the cost-to-benefit analysis, and look for ways to help businesses understand new rules rather than to fine and penalize them. Rules and regulations serve an important role, but they have become excessive and changes are necessary to keep Colorado welcome to small business.

   



Thank you for taking the time to read our newsletter. Weekly during session and bi-weekly during in the interim, the House GOP newsletter highlights key issues and legislation, important news stories, social media posts from our members and includes other caucus updates. Please consider following us on  

Twitter

 and 

Instagram

, liking us on 

Facebook

, subscribing to our 

YouTube channel

 or visiting 

COHouseGOP.com

 for more caucus information. 


Sincerely,

  

Patrick Neville
The Colorado Department of Transportation has identified $9 billion in unfunded priorities, including widening I-25 between Monument and Castle Rock, measured against a $1.41 billion budget next year. That budget already is over-burdened with maintenance requests, the highway department told legislative budget writers Thursday. The lopsided ledger between what the state needs and what it can afford explains why there are daily traffic jams up and down the Front Range, an open-ended time line to drive from the mountains to the city after a Sunday of skiing and why legislators are again ready to duke it out over transportation funding. ("Colorado roads short on money — by the billions ," Colorado Springs Gazette, 12/02/2016)   

Colorado Senate Republicans are forming a select legislative committee to discuss energy and environmental issues in-depth with the goal of educating the public and fellow legislators. "It's a big deal, because it's some place to gather that information," said Sen. Ray Scott, a Republican from Grand Junction, who will lead the panel. "If you think about it, there's not a lot of people in that building who really understand the energy issues. They're not in the energy industry. We all develop an opinion based on these different groups that come screaming to the Capitol saying the sky is falling. Let's spend some time looking at the data, looking at the facts." ("State Senate Republicans form select committee to talk "facts" on energy policy ," Colorado Spring Gazette, 12/01/2016)



The governor's budget request for fiscal year 2017-2018 asks lawmakers to put $12.3 million in annual marijuana tax revenues toward building new housing units for people who experience chronic and episodic homelessness. His plan also includes another $6 million a year for housing for low-income residents and others with behavioral health needs. ("Gov. Hickenlooper debuts "aggressive" new efforts to battle homelessness with marijuana tax dollars ," Denver Post, 11/27/2016)   
The Colorado State Capitol Christmas tree is on display. Happy Holidays!
(Picture and caption posted to Facebook by

Rep. Steve Humphrey (R-Henderson)

 on December 8, 2016.) At the celebration of life honoring fallen State Trooper Cody James Donahue at Denver First Church. Blessings to his family, friends and grieving family at the Colorado State Patrol. His call sign One Charlie Three has been retired permanently by his Commander. It was good to see fellow legislators House Minority Leader 

Patrick Neville

 and Senator 

Randy Baumgardner

 there to pay respect as well.  
| | | | | | | |
| --- | --- | --- | --- | --- | --- | --- |
| |   | |   | |   | |